Quickbooks vs Xero: Which Accounting Software to Use for Your Business
Both QuickBooks and Xero bring small businesses affordable and accessible bookkeeping services that keep all your financial ducks in a row.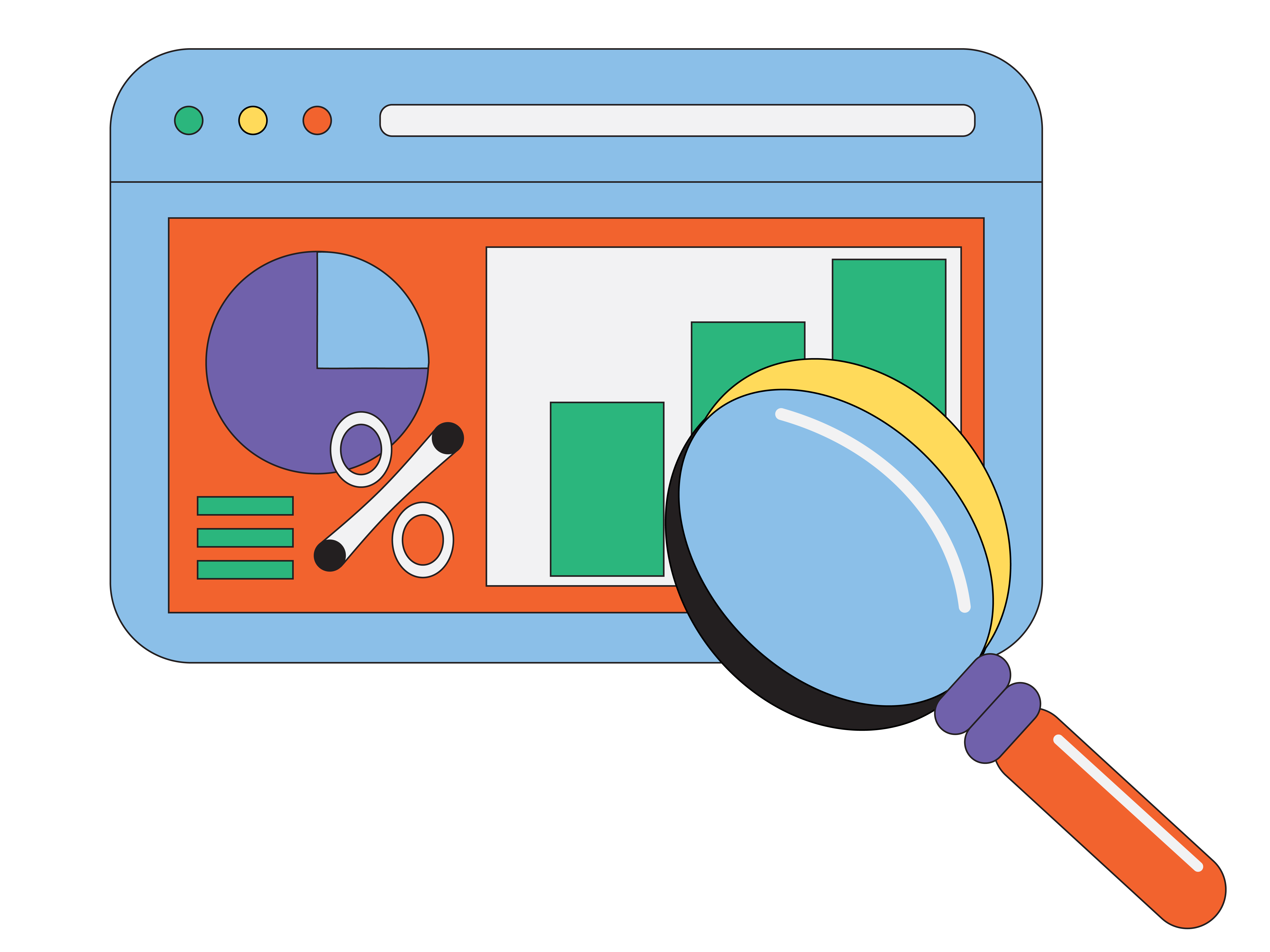 Starting a new business venture can be exciting, but it doesn't mean there won't be challenges! Bookkeeping can be a roadblock for a lot of people, but it is an integral aspect of keeping a small business running.

There are many options for businesses looking for the best bookkeeping software, but today we're going to explore two of the most popular ones on the market Quickbooks and Xero.
Xero vs Quickbooks for small business bookkeeping
When it comes to exploring the best bookkeeping and financial management software out there, two names tend to top the list – Quickbooks and Xero. Both software houses have made great strides in bringing small businesses affordable and accessible bookkeeping services that keep all your financial ducks in a row.

It's likely that you've dabbled in either one of these software solutions already. However, understanding the real advantages and disadvantages of Xero vs Quickbooks is important to long-term planning for your business.

Effective bookkeeping isn't just about making sure your accounts are tidy and accurate. It's just as much about making sure your bookkeeping can solve any financial challenges in your firm's future.
Quickbooks at a glance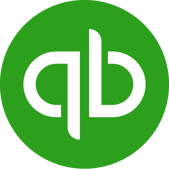 In the olden days, bookkeeping was done through spreadsheets, which took a ridiculous amount of time. Even worse, some people would do it on printed paper ledgers which could get lost, ruined, or even stolen. Quickbooks eliminates a lot of the busywork that goes into bookkeeping by its very nature and design.
When it comes to debates of Xero vs Quickbooks, it's Quickbooks that has the most proven track record, as the organization has been active the longest overall. Its longevity and credibility as a service have solidified QuickBooks as the top dog in the industry.
Xero at a glance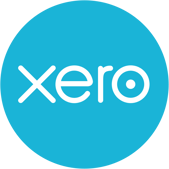 Xero was created in New Zealand in 2006 but has gone on to win the hearts and minds of small business owners all over the world since then. The introduction of Xero has created a strong competitor for QuickBooks and has pushed both companies to make large strides in bookkeeping software technology. It is now clearer than ever that cloud-based accounting software is the future of small business accounting — the question is, which one?
A key differentiator between Xero vs Quickbooks is that Xero adopts a more youthful design philosophy. Because of this, Xero creates a warm welcome to new self-bookkeepers and is often times the first bookkeeping software choice for new startups.
The advantage of cloud accounting software
One key advantage shared by both Xero and Quickbooks is that they're entirely in cloud.

This means no programs or data are stored locally unless you choose to expressly download account statements, invoices, and all data alike. This also provides an extra layer of security as all of your data is encrypted. Meaning that even if your device is stolen, the thief doesn't immediately have access to sensitive financial data about your business. On top of this, because they keep the data stored in cloud, you can rest easy knowing your work is always saved.

Both Xero and Quickbooks are now more user-friendly than ever to become the best daily companions to small business operations.
Xero vs Quickbooks – ease of use
Even the best bookkeeping software won't do much good for your business if it's too complicated and tedious to use. Fortunately, both Quickbooks and Xero have made large strides in accessibility and ease of use.

How does that play out in comparison to one another? In terms of clearness, clarity, and detail in design philosophy, both bookkeeping platforms are neck and neck.

Quickbooks training aims to quickly get candidates up and running with a clean and crisp dashboard interface – yet Xero is no slouch in this department either. Graphs, charts, and easily accessible documents give a clear insight to small business owners.
Reporting
Xero utilizes a minimalist aesthetic to showcase your sales, upcoming expenses, and profit versus loss ratios. Quickbooks is more extensive and provides a little more diversity in how it conveys data visually. Having more options with presentation can enhance the experience of data interpretation, however, it can also complicate the process for inexperienced users.

Xero aims for uniformity in how financial data is presented to simplify the process and provide a clean aesthetic. Quickbooks on the other hand breaks down complex financial information thoroughly, in spite of any visual clutter.

Both platforms have their pros and cons and what sounds appealing to you may be a deterrent for others. At the end of the day, you can't go wrong with whatever you choose as beauty is in the eye of the beholder.
Xero vs Quickbooks – integration support
Integrations are essential for bookkeeping to not only maximize the efficiency and scalability of your business but to also smooth your daily workflow. This is done through what is called business automation. Quickbooks and Xero both simplify the bookkeeping process that would otherwise need to be done manually. Before the age of accounting software businesses would have to hire an employee to spend hours on Excel. Entering data, writing formulas, and number crunching was both tedious to do and prone to mistakes. Now with modern technology, all this can be automated so you can save your time and money.

The best bookkeeping software always moves with the times, ensuring you're able to add the integrations you need to keep your business healthy and agile. With Quickbooks or Xero, your small business bank accounts will connect seamlessly with both of these platforms, although it's a smart idea to always double-check if your bank of choice is supported.

From e-commerce integrations like WooCommerce and Shopify, to advanced reporting integrations, email marketing systems like MailChimp, and your CRM tools, both Quickbooks and Xero easily plug and play.

However, keep in mind that each bookkeeping platform operates its own marketplace for integrations. As such, if you're migrating from one to the other, ensure that your software is able to integrate first.
Xero vs Quickbooks – tracking business expenses
One element that has been transformative to bookkeeping is the shift to paperless accounting – and that includes tracking receipts. Fortunately, both Quickbooks and Xero include a mobile app that lets you scan and document receipts for business expenses on the fly, keeping your expense tracking comprehensive, yet transparent too.

Both of these best bookkeeping software platforms allow you to customize expenses in terms of who tracks, approves, and logs business expenditures. A slight edge goes to Quickbooks as it has a simpler startup process in this area.

It's also worth keeping in mind that Xero locks expenses functionality behind a higher tier of subscription than Quickbooks does – something which we will explore in greater depth later in this article.
Xero vs Quickbook for invoicing
Invoices are a massive part of bookkeeping, and few small business owners can do without them. Invoicing is the lifeblood of many organizations' revenue streams, and creating professional invoices used to be a time-consuming process.

The best bookkeeping software will make invoice generation easier and faster to ensure your clients settle them in a timely manner.

Both Quickbooks and Xero feature built-in invoicing systems that are able to create invoices rapidly via intuitive templates. Users are also able to preview the invoice document before sending it to cover any mistakes.

Additionally, something unique to Quickbooks is its ability to modify clients' contact, address, and banking details within the generation of an invoice itself. In other words, small business owners don't need to trawl through their contacts list as with other bookkeeping software and modify data in advance.

Therefore, Quickbooks earns a point on Xero by making it easier to modify data accurately on the fly when generating invoices.
Xero vs Quickbooks when scaling up your business
An ideal bookkeeping software should not only support the growth and expansion of your organization but enhance the process as well. To that end, both Xero and Quickbooks have been designed with multiple subscription tiers and levels of functionality, which we will elaborate on later in this article.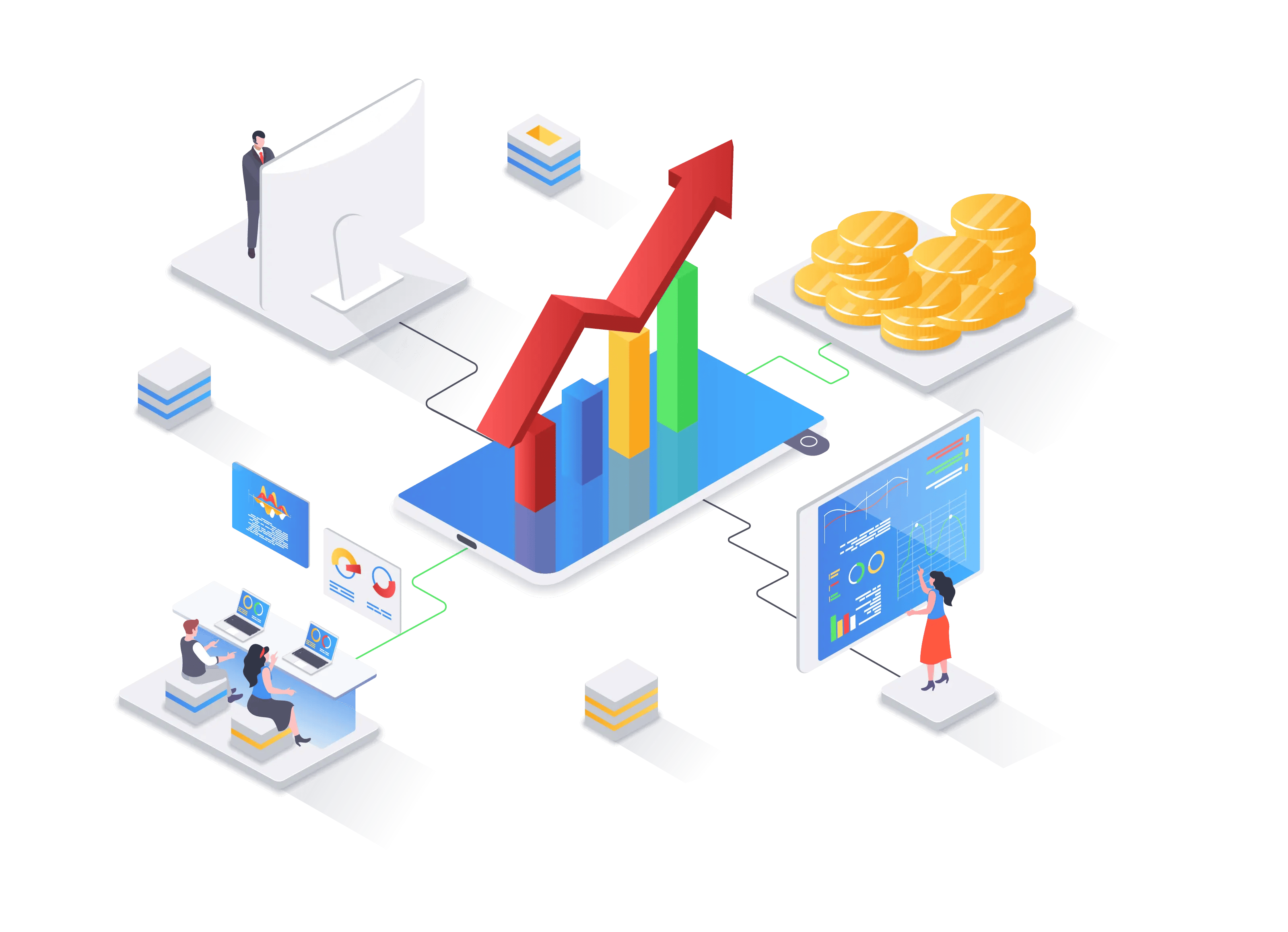 In the broader scope of things, both Quickbooks and Xero have attained positive reputations for themselves by offering different advantages to different types of businesses.
The startup solution
For example, Xero seems to be the best bookkeeping software for startups and companies that are growing fast. That's because of its youthful aesthetic and minimalist design, together with a great range of integrations supported within its marketplace. Its simplicity provides an easily accessible service that anyone can pick up and make use of no matter their experience level.

On the other hand, small business owners, sole traders, and freelancers can often prefer Quickbooks for the opposite reason. Its advanced features provide a more meticulous service for more ambitious business owners able to handle the initial learning curve.
Reaching for your ambitions
In terms of long-term scalability – the transition from a small-scale business to a corporation, or even a multinational – Quickbooks has a leg up as it benefits from being part of the Intuit software family.

That means your bookkeeping software can move with you as your business grows in scale, scope, and geographic spread. For example, QuickBooks Enterprise Solutions has six times the capacity of small business editions of the same bookkeeping software. It also directly integrates with Intuit's return prep software which your accountant will thank you for.

This means if you've invested a great deal of time, energy, and capital in Quickbooks training, you will find yourself rewarded with the skills you need in your enterprise to scale up the kind of bookkeeping software most needed for your organization's evolution.
Reasons to choose Quickbooks for bookkeeping
In the United States, Quickbooks is a confident market leader when it comes to small business bookkeeping software. That reputation hasn't come about by accident, and is as much a testament to the longevity of Quickbooks, as it is to the bookkeeping capabilities it provides to your company.

Quickbooks training is commonplace in the accountancy industry. Likewise, many of the key stakeholders and partners with whom you'll be doing business will be familiar with Quickbooks and its capabilities.

The advanced reporting capabilities of Quickbooks and the depth to which you can customize and tailor them to the needs of your small business make it a general firm favorite for many US-based enterprises.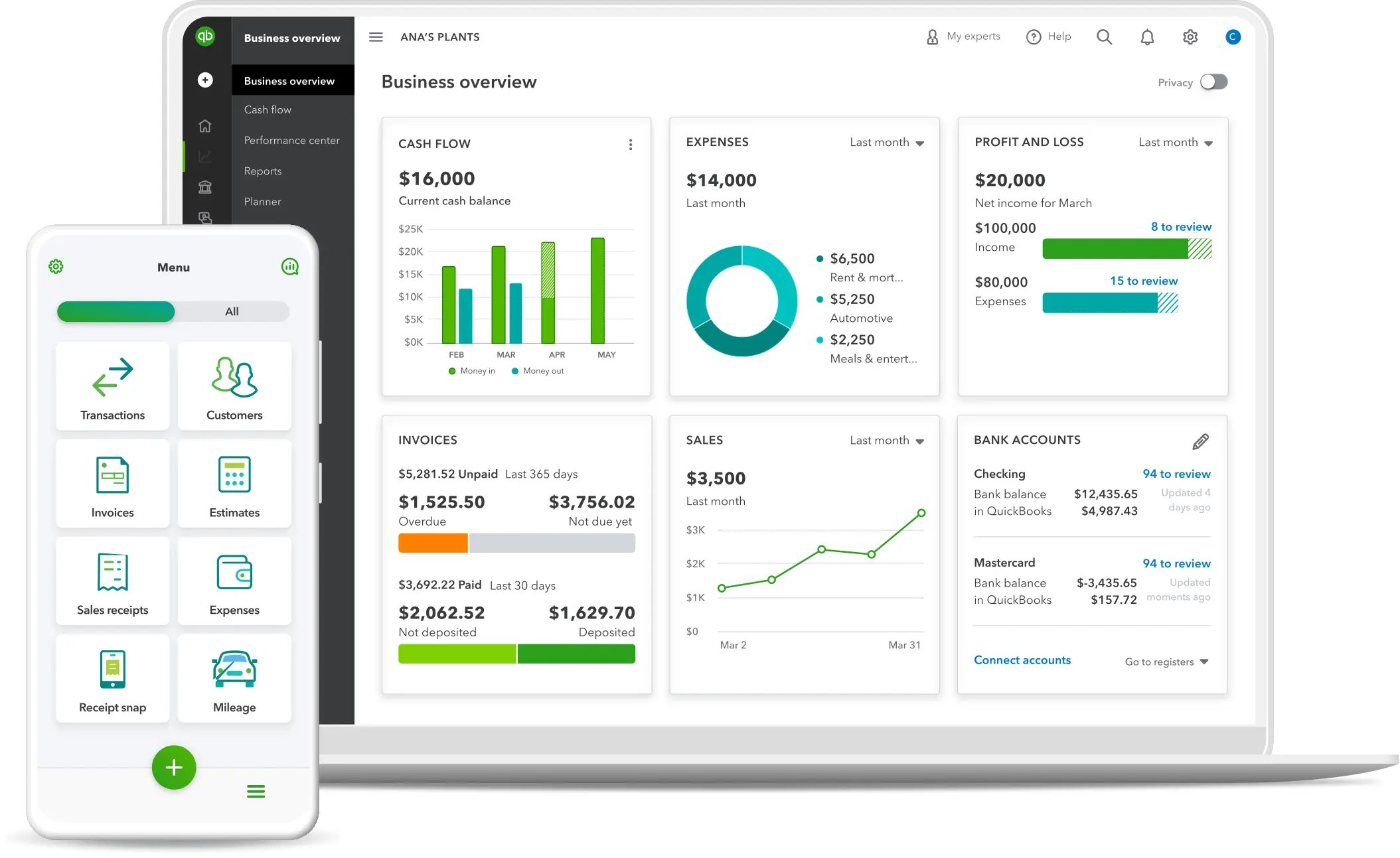 Reasons to choose Xero for bookkeeping
Xero tends to be popular with any small business that primarily does business at the global level. Think content creators, bespoke designers, vendors of digital goods, and startups active in marketing and PR.

Xero is more popular outside the United States than it is in the domestic US market, where Quickbooks remains the market leader. That means you'll have a smoother experience using Xero with overseas clients than you are with Quickbooks.

Xero also remains the best bookkeeping software for startups, simply due to its clean user interface and altogether ease of use.

While advanced Quickbooks training is often necessary for many companies making use of said software, Xero is designed to let entrepreneurs empower their organization's bookkeeping while keeping up with the fast pace that startups are so well known for.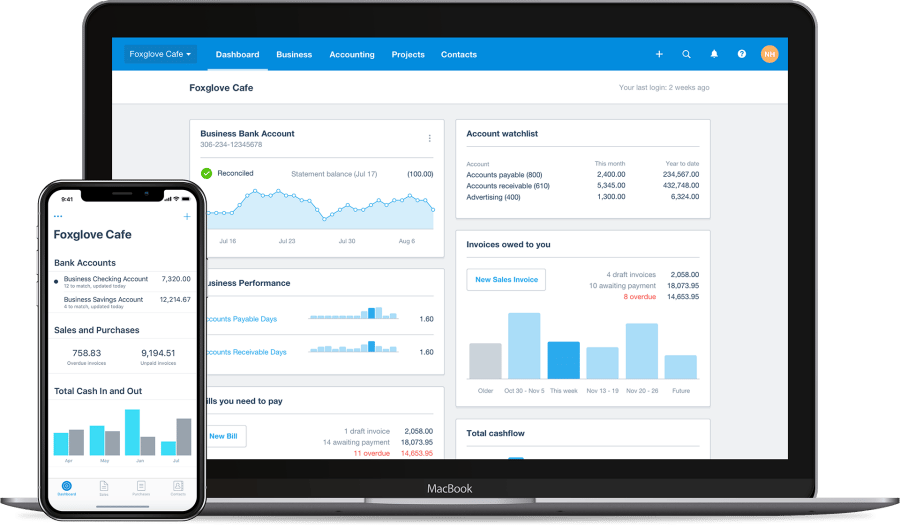 Xero vs Quickbooks – pricing
Integrating the best bookkeeping software into your small business isn't going to count for much if it isn't cost-effective. Luckily, both Quickbook and Xero use scaling tiers of pricing in their offering so you can choose a tier that gives you the most bang for your buck.
Xero pricing options
The Xero bookkeeping software offers three simple tiers to choose from.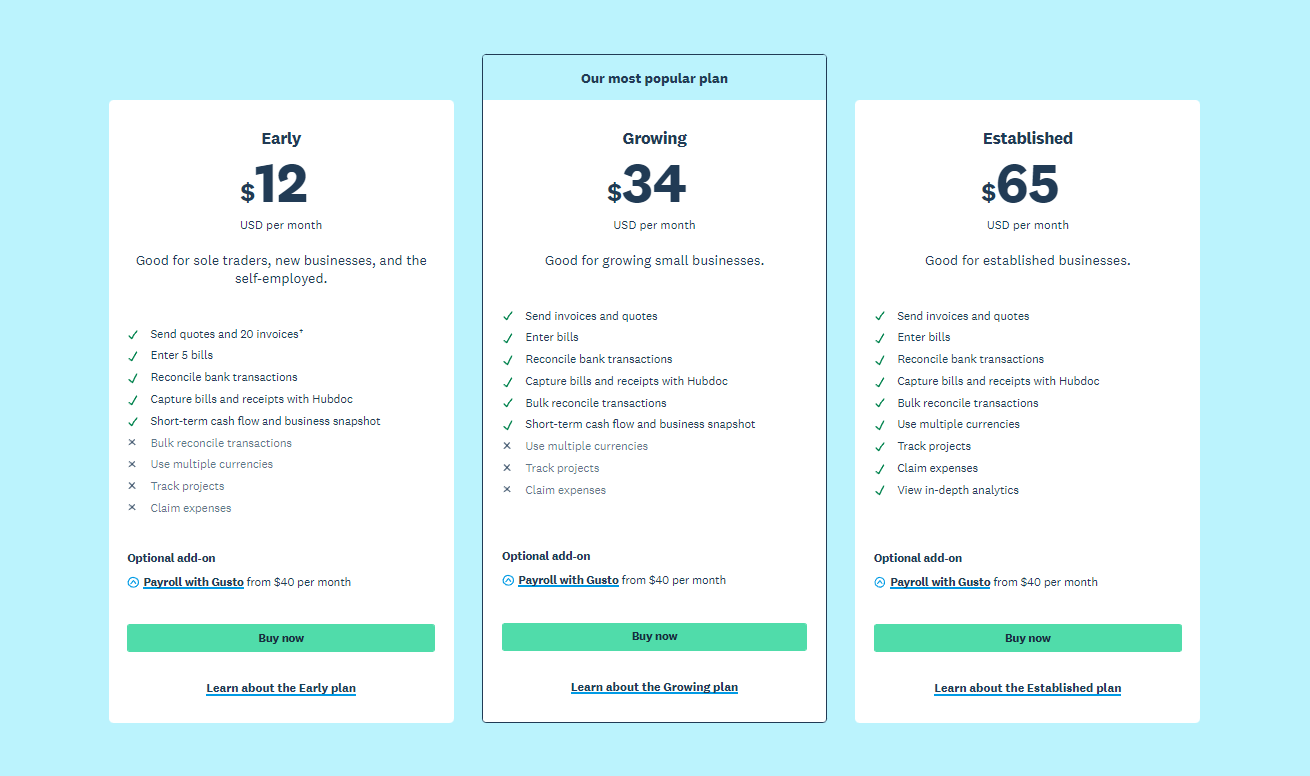 The Early package, at $12 per month, is noted as being rather a niche offering. Allowing only five invoices, the logging of five bills, and a limit of 20 bank transactions. We would advise remaining cautious when choosing this plan as many small business owners are already too big for this to prove useful.

The mid-tier Xero package, Growing, is $34 per month. This lets users issue invoices, log bills, and conduct bank transactions without any limits. This is an ideal starting point for small businesses looking to begin their enhanced bookkeeping journey.

However, for a more feature-rich offering, Xero also offers the Established package. As well as including everything in the Growing package, the $65 monthly cost also lets you manage projects' costs, manage business expenses and do business in multiple currencies. This package appeals to more established businesses looking for the best features Xero can offer.
Quickbooks pricing options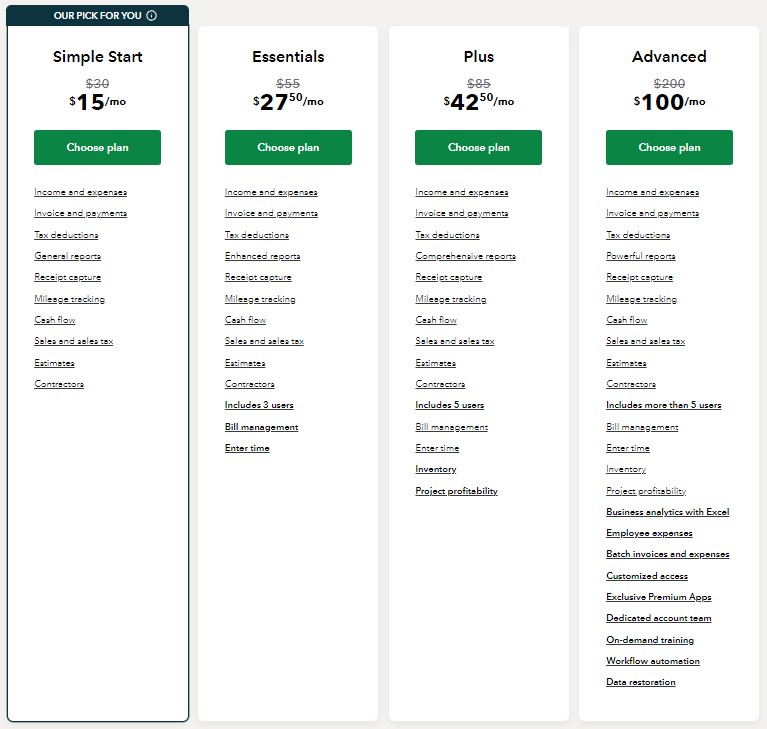 Quickbooks recently implemented a Simple Start Package starting at only $15/month. This is their new cheapest option that gives sole business owners a great place to dip their toes into bookkeeping. The package gives a surprising amount of features for its cost. However, the main limitation is that you can only have one user on the account. This will be a great starting point for those running a one-man show for their bookkeeping.
The second cheapest Quickbooks bookkeeping subscription package is the Essentials package. At $27.50 per month, which unlocks plenty of features for up to three users. That includes receipt tracking, income, and expense tracking, invoicing, and accepting payments. This package also adds bill management and a time tracking system on top of the cheaper package. The Essentials package offers a great bang for your buck for businesses that require more than one user for their bookkeeping.

One step up is the Plus plan where for $42.50 you get to enjoy all the features mentioned above, but also includes inventory management and project functionality. Up to five users can access your bookkeeping on this package. This is a cost-efficient plan for businesses looking for slightly more advanced features.

At $100 per month, Quickbooks' Advanced package is open to an unlimited amount of users. This package lets you run advanced reports, batch invoices, automate reminders, customize reporting fields and unlock management-level charts and analysis. This package also gives your team online Quickbooks training options too. The Advanced package appeals to businesses relatively larger in size.
Xero vs Quickbooks – expertise in your corner
Asking which between Xero and Quickbook is the best bookkeeping software ultimately comes down to preference, the capabilities of your team, and the needs of your business.

When in doubt, established expertise is always on hand to help overcome your bookkeeping headaches. If all our analysis still hasn't solved your Xero vs Quickbooks dilemma, don't fret – reach out to the team at LedgerFi for bookkeeping and beyond.

After all, even the best bookkeeping software in the world can't do more than a partnership based on trust, transparency, and tailored business growth services.
Xero vs Quickbooks – the verdict
In conclusion, both Quickbooks and Xero earned their right as top dogs in the accountancy industry. What determines the best bookkeeping software for you and your business will change based on the characteristics of your business and your specific wants and needs. Should you go with the easily accessible Xero for its contemporary aesthetics and minimalist design? Or should you go with Quickbooks for the intricacy of its features? The answer will always be subjective.

Taking this all into account it seems that at this current state, Quickbooks, for its longevity and complexity, slightly edges out Xero. Quickbooks' reach in the United States also means it tends to integrate with more software. However, that is not to say Xero doesn't have its advantages too. Its novelty design and low barrier to entry will be appealing to a large portion of users, not to mention its popularity on a global scale. In fact, we are rooting for Xero as an underdog against the industry giant Intuit. Competition should push both companies to continue improving their services.

Good bookkeeping is the backbone of understanding and building your business. It is less important about which software you choose rather than who's using it to make the best use of your data. While we have no doubt you are capable of doing it yourself, you may find hiring an experienced bookkeeper will save you tons of time and energy with your finances, and maybe even pay for itself in the long term! At LedgerFi we specialize in helping small business owners like you take control of their books. As a full-service firm, we take care of bookkeeping, accounting, and taxes, so we guarantee that we can help you with all of your number-related issues.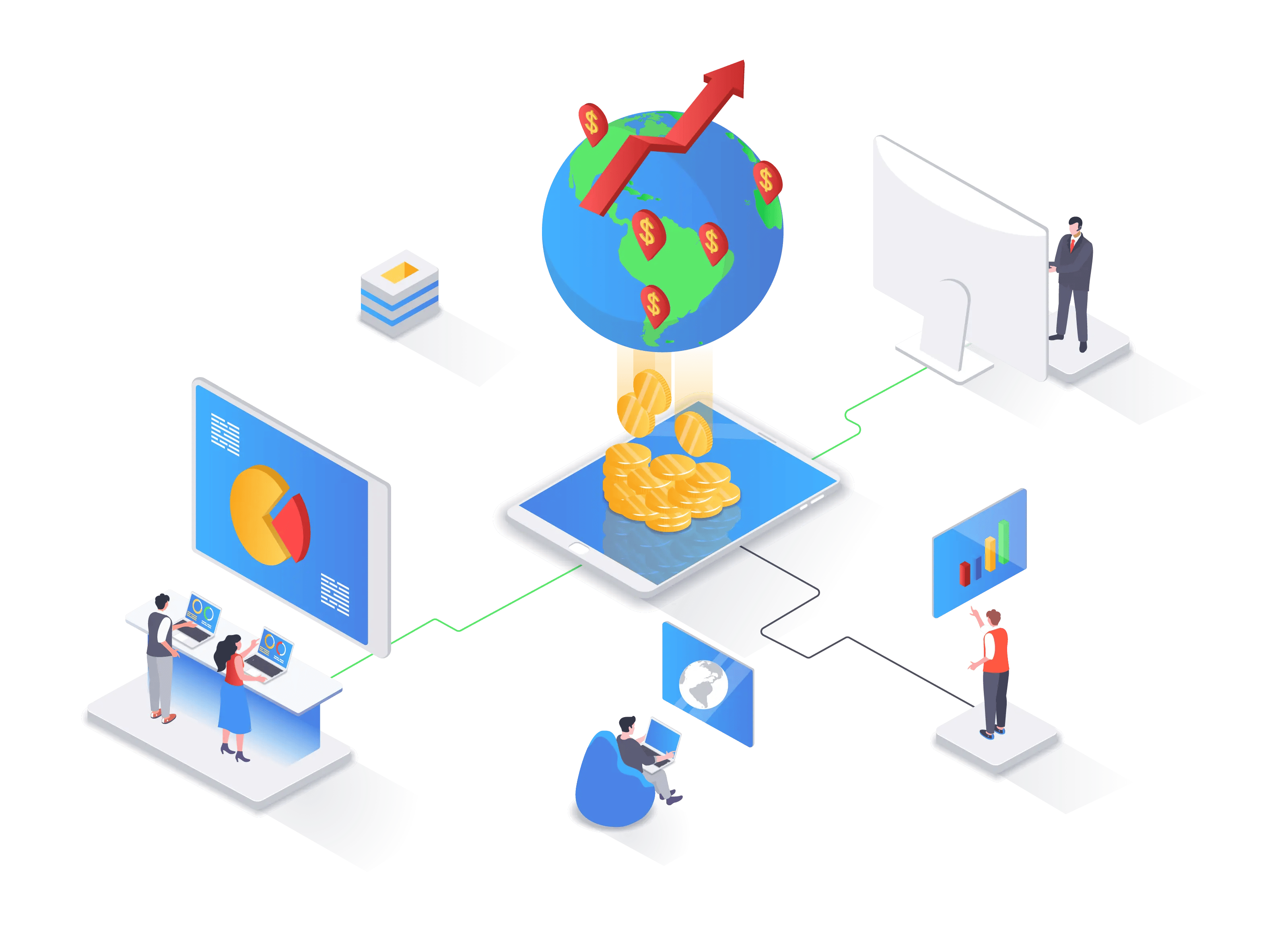 At LedgerFi we specialize in helping small business owners like you take control of their books. As a full-service firm, we take care of bookkeeping, accounting, and taxes, so we guarantee that we can help you with all of your number-related issues.
Contact us today to get started on supercharging your business bookkeeping
Similar posts
Learn why bookkeeping is important for your small business and how to make the most out of it.
Starting a business? Confused about whether to go for a DBA or an LLC? Our comprehensive guide breaks down the key differences, benefits, and...
Tax Strategy
Worried your small business is going to be audited by the IRS? What you need to know about small business IRS audits and how good bookkeeping can...
Boost Your Small Business Growth: Subscribe Today!
Are you a small business owner or entrepreneur seeking growth? Stay ahead with the latest bookkeeping and marketing insights tailored for your business. By subscribing to our blog, you'll get:
✅ Proven growth strategies
✅ Expert finance tips
✅ Exclusive success stories
Don't miss out! Subscribe now and take the first step toward boosting your business growth.